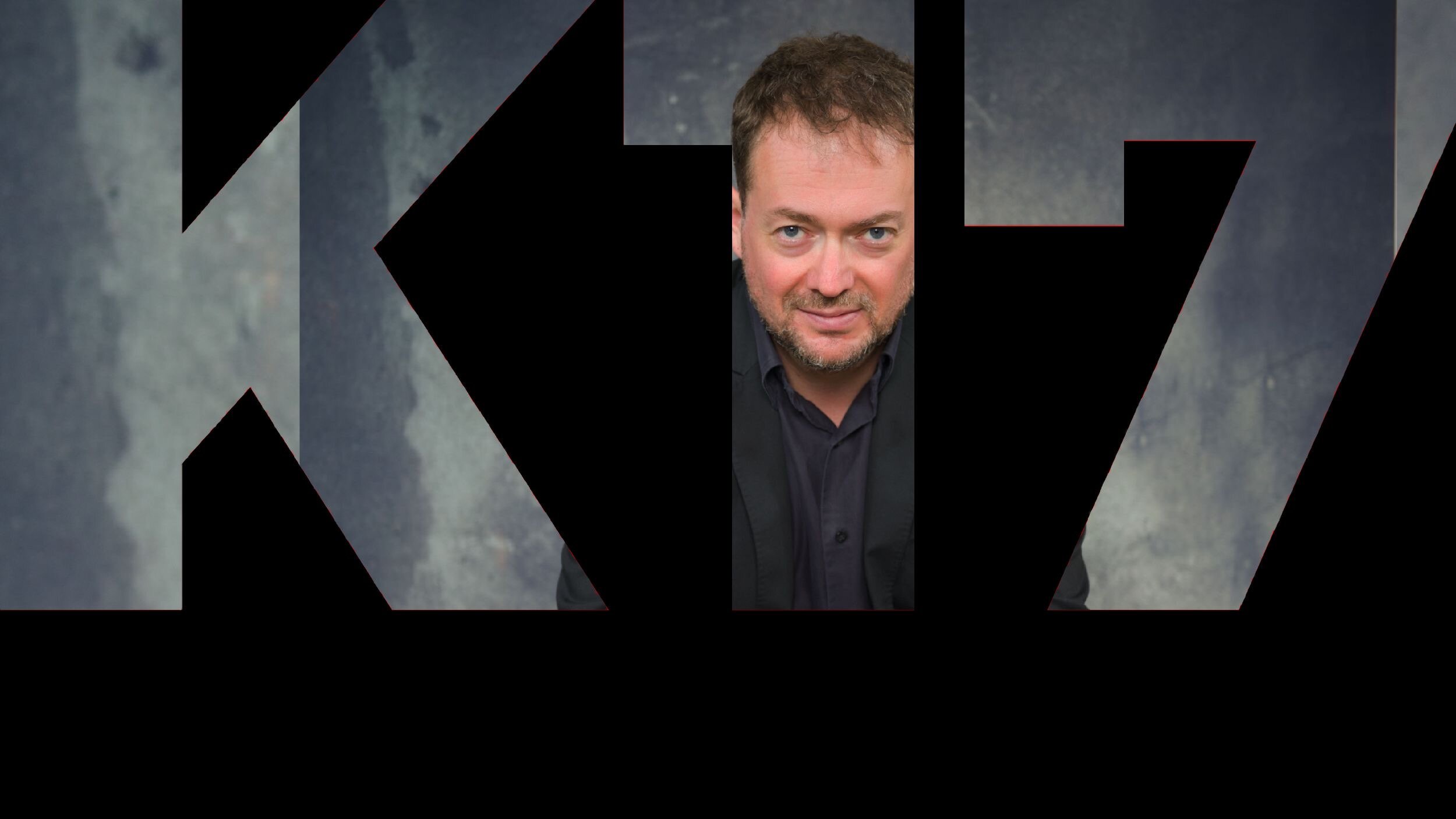 K17 Presents: Anton Dressler|Season Opening
To buy tickets, please proceed HERE <<<<<<<<<<<<<<<<<<<
Dear K17 friends,
We are very excited to announce the beginning of our new season. As usual, in a rare and limited engagement, you will have a unique opportunity to experience the musical mastery that amid the intimate setting of an architecturally stunning residence in Beverly Hills.
The 2019/2020 season opening features the critically acclaimed clarinetist Anton Dressler, renowned Italian-based, Russian-born musician of a diverse interests.
"spellbinding sensibility", with a "superb intonation, a unique sense of intimacy"
- Corriere della Sera newspaper
The program presents pieces by Brahms," Clarinet Quintet " and Anton Dressler, "Livemoment".
"Livemovement" is a result of a long term dream: to unite natural sound of the clarinet and its electronic elaboration, and to form a unique symbiosis where each part is enriched by interacting with the other.
5:00 pm - Wine and hors d'oeuvres served
5:30 pm - Performance begins
7:00 pm - Please stay to meet the artist and enjoy more wine
We really appreciate that during all these years of our existence, you were with us and with each concert our circle of friends expanded! We will be glad to see you, your friends and family at our concerts!
Sincerely,

Nathan Frankel and Evgeny Tonkha


K17 Presents: Boris Brovtsyn (violin)
You can get your tickets, please proceed HERE <<<<<<<<<<<<<<<<<<<<
K17 is thrilled and proud to present an unforgatabble evening with Boris Brovtsyn, one of the most profound and versatile musicians of his generation.

Winner of the Tibor Varga International Violin Competition, Boris Brovtsyn is in ever-increasing demand all around the world as both concerto soloist and chamber musician. His repertoire includes over fifty violin concertos and hundreds of chamber works, some of which he premiered.
"A wonderful talent" — Rudgierro Ricci "A high-octane performance"
— Los-Angeles Times
We are happy to return to The Mandabach Residence, where beautiful music, talented musicians and the harmonious pairings of wine and light bites will tie the night together to create the most memorable experience for you.
Tickets are LIMITED, reserve your seat now.
______________________________________________________
*Residential area, street parking is available
As usual, we will toast to our mutual love of music with wonderful wine and light bites.
The reception starts at 6:45pm, concert at 7:30.
Looking forward to share this beautiful evening with you.
Warmest Regards,

Evgeny Tonkha & Nathan Frankel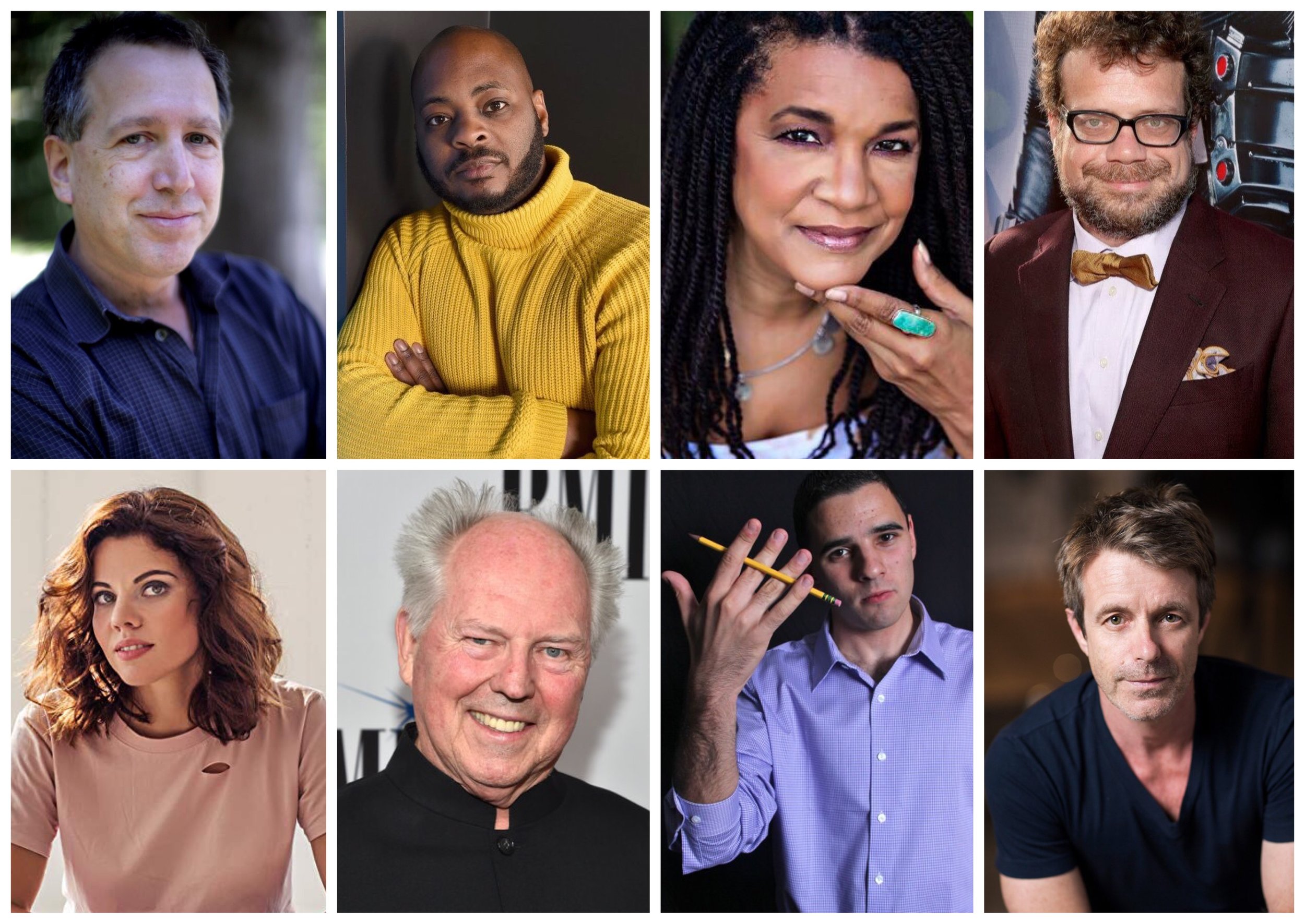 K17 Presents; Sundance Institute's Film Music Program
To buy tickets click HERE.
K17, in collaboration with Sundance Institute's Film Music Program, proudly presents an evening of music you will never forget! Share in a unique opportunity to experience the concert music of Hollywood's most sought after film composers in an intimate setting. The program will include world premieres and original works by Harry Gregson-Williams, Christophe Beck, George S. Clinton, Peter Golub, Anna Drubich, Kathryn Bostic, Bijan Olia and Jongnic Bontemps.
Performers:
Tereza Stanislav(violin)
Jessica Guideri (violin)
Carrie Dennis (viola)
Evgeny Tonkha(cello)
Anton Smirnov (piano)
Timothy Eckert (double bass)
Uyanga (vocal)
Chase Bradley (rap)
The unique acoustics of The Mandabach Residence, beautiful music, talented musicians and the harmonious pairings of wine and light bites will tie the night together to create the most memorable experience for you.
Tickets are $50 for non-members, and $20 for college students.
———————————————————
*Residential area, street parking is available
As usual, we will toast to our mutual love of music with wonderful wine and light bites.
The reception starts at 6:45pm, concert shortly after.
Looking forward to share this beautiful evening with you.
Evening with Geneva Lewis
Dear Friends,
We are delighted to greet you in 2019, which promises to indulge us with many talented artists and inspiring music.
We are presenting a magical evening with violinist Geneva Lewis.
Program of the evening will showcase music of Mozart, Faure and Rachmaninov.
About the Artists:
Originally from Auckland, New Zealand, Geneva Lewis has performed as a chamber musician and soloist throughout the United States and Europe.
She has been a member of many prize-winning ensembles, and is a current member of the Ravos Quartet, which was selected as a New England Conservatory Honors Ensemble 2016/17. She is also a current member of the Callisto Trio, which was the recipient of the Bronze Medal in the senior division at the Fischoff National Chamber Music Competition, as the youngest group ever to compete in the finals.
Geneva will be entering her third year of studies at the New England Conservatory, pursuing a Bachelor's Degree in Violin Performance, where she is a student of Miriam Fried.
She has been the recipient of a number of solo and chamber music awards, including first prizes at YoungArts, the Music Center Spotlight Awards, ENKOR, Fischoff National Chamber Music Competition, St. Paul's String Quartet Competition, and the M-Prize, among others.
As a soloist, Geneva has performed with the Pasadena Symphony, Pasadena Pops, Diablo Symphony Orchestra, Culver City Symphony, Sierra Summer Festival Orchestra, Brentwood Westwood Symphony Orchestra, and Antelope Valley Symphony Orchestra.
Geneva plays on a 1731 Carlo Antonio Testore violin, generously on loan from the Ravinia Steans Music Institute.
Nathan Lewis (piano) was born in Auckland, New Zealand in 1993. Introduced to the violin at the age of 2, his musical aptitude was apparent from an early age. By 7 years old, Nathan had made his American debut, performing Paganini's 24th Caprice, and had begun to learn the rudiments of piano playing. Pursuing both instruments, his primary formal studies were conducted at the Colburn School of Music and UC Irvine.
Utilizing his unique background in musicology, collaboration, and solo performance, Nathan combines a detail-oriented approach with vibrant story-telling in performance.
Get Tickets Here:
https://www.eventbrite.com/e/k17-presents-evening-with-geneva-lewis-violin-tickets-55124800763
Holiday Soirée with Bold and Bergeaud
Dear Friends,
We are thrilled to invite you for an intimate and unique experiecne; immersion into the world of sui generis talent, magical voice and fusion sound.
K17 presents an impressionistic conversations of Úyanga Bold and David Bergeaud, in the language of gaiazz: synthesis of world, classical and jazz.
About the Artists:
Úyanga Bold is an internationally acclaimed soundtrack vocalist from Mongolia based in Los Angeles, a unique talent, melding the ethnic musical traditions of Bulgaria, Serbia, Mongolia, and beyond. Úyanga has lent her unique voice and skills to scores for League of Legends, Overwatch, and the Boston Ballet.
Nominated for "Best Female Singer of the Year" by Cosmopolitan Magazine, with a voice that "harkens back to ancient civilizations" (Forbes Magazine), she has also appeared on stage as a featured soloist in Hans Zimmer's The Dark Knight Suite, and at Boston Symphony Hall for the League of Legends eSports World Championship Finals.
David Bergeaud is a composer, poly instrumentalist and record producer, born in Paris and currently residing in Southern California. He records and performs on a variety of exotic instruments from the middle east and India. His music is inspired by three decades of international travels, his European classical roots, and a lifelong love of jazz.
Over the course of his career, David has composed music for numerous award winning film and television soundtracks, commercials, music for theater and stage performances.Tastefully weaving his classical background, world influences, love of jazz and fascination with technology driven urban sounds, David uniquely creates a tapestry of intricate sounds, rhythms and haunting melodies.
Get Tickets Here: https://www.eventbrite.com/e/k17-presents-holiday-soiree-with-bold-and-bergeaud-tickets-53091021675
An Evening With Elicia Silverstein - November 10th 2018
K17 presents an evening with violinist Elicia Silverstein. Elicia Silverstein is rapidly garnering praise on the international stage for her nuanced, bold and insightful performances of repertoire ranging from the 17th to the 21st century. Recently named a 2018 BBC Music Magazine Rising Star, Silverstein is equally at home as performer on historical and modern instruments, as a soloist with orchestra, giving recitals and playing chamber music. Her inventive and thoughtful approach to concert programming, as well as the sincerity and exuberance she brings to musical communication, distinguishes Silverstein as one of the most important voices of her generation.

This evening will highlight "The Dreams & Fables I Fashion" - Silverstein's groundbreaking new album of a musical fantasy in which past, present and future meet and inspire each other...

Get Tickets Here: https://www.eventbrite.com/e/an-evening-with-elicia-silverstein-november-10th-2018-tickets-51894447690

For more information on Elicia Silverstein and her music please visit www.eliciasilverstein.com
Season Finale-An evening of Brahms & Tchaikovsky - May 26th, 2018
Ladies and Gentleman,

K17 presents its season finale concert with a phenomenal group of artists on two spellbinding pieces on Saturday, May 26th. A classical concert featuring performances of Brahms' joyfully confident Sextet in G major taking listeners on a fascinating journey of differing artistic worlds, and a beautiful Tchaikovsky string sextet "Souvenir de Florence" in D Minor. Performing will be Roger Wilkie and Bella Harvath-violins, Carrie Dennis and Emily Williams Gregg-Viola, and Jacob Braun and Evgeny Tonkha on cello. Join us at 6:30 as we toast to our mutual love for music. We look forward to seeing you.

Tickets are $50 for non-members, and $25 for college students.

https://www.eventbrite.com/o/evgeny-tonkha-amp-nathan-frankel-13644819790

Warmest Regards,

Evgeny Tonkha & Nathan Frankel
BORIS ANDRIANOV & DIMITRI ILLARIONOV // APR 21ST, 2018
PAST K17 EVENTS >>
TAMAKI KAWAKUBO // FEB 10TH, 2018
WINKLER KELLERER // OCT 22, 2017
Austrian born Georg Winkler (clarinet) and Hubert Kellerer (accordion) traverse a powerful as well as sensitive course between stylized Klezmer music to mixed forms (jazz and classic-modern) to traditional Klezmer. Their repotoire includes wide ranging works from Stravinsky, Schulhoff, Bloch, Tansman and beyond. Balancing between the joy, sadness and sensuality of life, a unique set of virtuosic sound paintings emerge - wild, tender, crazy, cheeky, witty, spherical.
5:30 PM Wine and light bites served
6PM Concert
2515 Glendower Ave, Los Angeles, CA 90027
Yoni Schwartz - Homeowner and Host
Originally built in 1936, the concert's venue was discovered in 2016 by Yoni Schwartz. Leveraging his design-build talent, Yoni overcame a particular challenge in dealing with a dated, tired and lifeless Los Feliz hilltop property. Rather than razing the structure, as is so common in LA's haste to make waste, Yoni meticulously implemented a total rebirth to the existing home, preserving much of the property's natural geography and his neighbors' sanity at the same time. A very special thanks to Mercer Vine for providing access to this evening's concert venue. A luxury real estate company headquartered in Los Angeles, Mercer Vine thinks very much outside the box, providing real estate solutions that are centered around the synergy between designers, architects, developers and artists. We couldn't think of a better philosophy to pair with the cultural pledge that K17 provides to the city of Los Angeles.
ALEXANDER KOBRIN, BORIS ABRAMOV, EVGENY THONKA // DEC 2, 2017
6:30pm - Reception includes wine and canapés
7:30pm - Concert
OWLWOOD | 141 S. Carolwood Drive | Los Angeles 90077
ENTRANCE AT 10010 SUNSET BLVD.
Marilyn Monroe, Tony Curtis, Beethoven and Schubert

Do they have anything in common?
Indeed, they are quite busy in the afterlife! But there's no place like home, and Owlwood is where these cultural icons had regularly expressed their passions for art and life, itself.

Built in 1936, the Owlwood estate of Holmby Hills is the fabled mansion that has no equal in the City of Angels. Frequented by Marilyn and once owned by Tony Curtis, and even Sonny & Cher, many a night were spent at Owlwood exploring, experimenting and defning Los Angeles history.

While their late night deeds and discussions may never be known to the living, we invite you to feel their presence and ruminate on the happenings at Owlwood for K17's third concert in its 2017-18 season.

Performing works of Beethoven and Schubert will be Van Cliburn Competition winner, Alexander Kobrin; Professor of Violin at Columbus State University, Boris Abramov; and co-founder of K17 Music Evgeny Tonkha.
DAVID LISKER, CARRIE DENNIS, ANTON SMIRNOV, EVGENY TONKHA // SEPT 9TH, 2017
SEASON OPENING
Sat, September 9th, 2017, 7:30 PM
Brahms - Piano quartet N 1 op 10
Piazzolla - Four Seasons of Buenos Aires
Drubich - World premier deducted to "K17" concert series
David Lisker - Violin
Carrie Dennis - Viola
Anton Smirnov - Piano
Evgeny Tonkha - Cello
HAIK KAZAZYAN & ALEX SLOBODIANIK // JAN 28, 2017
Sat, January 28, 2017, 4:00 PM – 8:00 PM PST
Marina's residence
4252 Mooncrest Place
Encino, CA 91436
K17 @ FFMF // DEC 11, 2016
K17 is proud to present the first concert of the season, featuring outstanding artists Boris Allakhverdyan (Clarinet), Alissa Margulis (Violin), Alexander Bouzlov (Cello), Andrey Baranov (Violin), Stefan Smith (Viola) and Evgeny Tonkha (Cello).
Program:
Johannes Brahms - Clarinet Quintet in B minor, Op. 115
Pjotr Iljitsch Tschaikowski - String Sextet in D minor "Souvenir de Florence", Op. 70
In collaboration with the prestigious "Far From Moscow Festival", the concert is taking place on December 11th at 6PM at the Jan Popper Theatre/UCLA.
Sun, December 11, 2016, 6:00 PM – 8:30 PM PST
Jan Popper Theatre/UCLA
445 Charles E Young Dr E
Los Angeles, CA 90095
GIOVANNI SOLLIMA // MAY 22, 2016
Join us on May 22 for a rare opportunity to hear Italian cellist-composer Giovanni Sollima as he makes a rare appearance in Los Angeles. Sollima is an enigmatic musician, very diverse in his music style and interests. His art appeals to a wide range from classical connoisseurs to "metal-heads".
Here is a short video of Giovanni perfoming.
"He makes me look like a pussycat!" said Ma, 54, sounding proud and almost relieved. "He's very elusive. He goes silent for months at a time. You just can't find him. He's a supervirtuoso of the cello. He studied with [the eminent] Antonio Janigro but plays like a jazz musician and is part performance artist. He has no fear, and that's unusual in the classical world - we're all terrified of wrong notes." – Yo-Yo Ma, Philadelphia Inquirer
Sun, May 22, 2016, 6:30 PM – 9:30 PM PDT
9601 Oak Pass Rd
Beverly Hills, CA 90210
ASTONISHING TALENTS IN SPRING // APRIL 16, 2016
We are happy to anounce our next event - a unique combination of spectacular talents - Delaram Kemareh (soprano), Asya Sorshneva (violin), Evgeny Tonkha (cello) and Steven Vanhauwaert (piano). Musicians will be performing music by Vivaldi, Bach, Schostakovitch.
In conclusion, our program will showcase contemporary pieces written by two LA-based composers: Anna Drubich and David Lefkowitz. A great friend of K17, UCLA professor David Lefkowitz generously opens his beautiful house and hosts this event on April the 16th 2016, 7:00PM.
David Lefkowitz's Residence
1600 Pandora Avenue
Los Angeles, CA 90024
VADYM KHODOLENKO & BORIS ANDRIANOV // FEB 28, 2016
We are pleased to announce our first performance of the series, with amazing talent - two incredible musicians: Vadym Kholodenko (piano) and Boris Andrianov (cello).
Vadym Kholodenko is a Van Klibern competition winner while Boris Andrianov is a Tchaikovsky and Rostropovich competitions laureate.
These two extraordinary musicians will showcase music of Beethoven, Chopin, Skriabin, Piazzolla and Schnittke.
Sun, February 28, 2016 8:00 PM – 10:00 PM PST
Marina's residence
4252 Mooncrest Place
Encino, CA 91436
RASKIN & FLEISCHMANN // OCT 24, 2015
The 2015-2016 season highlights our debut project, "Wandering Stars", where in each performance we will expose the talents of K17 amid a spectacular residence in the Los Angeles area.
For our October 24th season openingm we are happy to present you a brilliant violin-piano duo from Austria: Raskin & Fleischmann
Johannes Fleischmann and Philippe Raskin met in August 2009 during the Pablo Casals Festival in Prades. A year later they gave their first performance together, collaborating as a duo in Vienna and since then have performed many concerts in Europe, Africa and South America. Raskin & Fleischmann are supported by many well known musicians and pedagogic figures including Hatto Beyerle (Alban Berg Quartet), Evgenia Epshtein (Aviv Quartet), Johannes Meissl (Artis Quartet), Marta Gulyas, Erich Höbarth (Quatuor Mosaïque), Avedis Kouyoumdjian, Andras Keller (Keller Quartet) and Peter Nagy.
The concert program will include works by Mozart, Stravinsky, Rachmaninov, Brahms and Schoenberg.
Saturday, October 24, 2015 from 6:45 PM to 11:00 PM (PDT)
The Mandabach Residence
1158 North Chautauqua
Pacific Palisades , California 90272
GILLES APAP // APR 25, 2015
We would like to announce our next event of the series: a world renowned violinist, Gilles Apap, will appear in L.A. with an exclusive recital in Frankel Hall on April 25. He will be accompanied by Anastasya Terenkova, an amazing Paris-based Russian pianist and winner of several international competitions.
Hailed by Yehudi Menuhin as a true violinist of the 21st Century, Gilles Apap is in demand around the world. Among the orchestras he has performed with are Leipzig Gewandhaus Orchestra, Israel Philharmonic, Boston Philharmonic and San Francisco Symphony.
The program presents pieces by Ravel, De Falla, Mendelssohn, as well as a world premiere - a new piece by a Los Angeles-based award-winning Spanish composer Juan J. Colomer. This piece for cello will be performed by the host of the event Evgeny Tonkha.
Saturday, April 25, 2015 from 6:45 PM to 10:15 PM (PDT)
Frankel Hall
9601 Oak Pass Rd
Beverly Hills, CA 90210
ALEXANDER KOBRIN // FEB 28, 2015
please join us for an exclusive L.A. recital by brilliant pianist, Gold medal Winner at the Van Cliburn International Piano competition Alexander Kobrin.
Called the "Van Cliburn of today" by the BBC, pianist Alexander Kobrin has placed himself at the forefront of today's performing musicians. His prize winning performances have been praised for their brilliant technique, musicality, and emotional engagement with the audience. The New York Times has written the Mr. Kobrin was a "fastidious guide" to Schumann's "otherworldly visions, pointing out hunters, flowers, haunted corners and friendly bowers, all captured in richly characterized vignettes."
Alexander Kobrin presents works by Beethoven, Schumann and Rachmaninov.
Saturday, February 28, 2015 from 7:30 PM to 11:30 PM (PST)
Frankel Hall
9601 Oak Pass Rd
Beverly Hills, CA 90210
 
DAVID GERINGAS // OCT 25, 2014
On October 25th at 7:30pm at Frankel Hall on a hilltop in Beverly Hills, the great Lithuanian/German cellist, and famous teacher,professor David Geringas will play his only public recital of the season, and then meets the audience at a reception after.
David, who was inspired and taught by the legendary Mstislav Rostropovich and who has become on of the most important cello teachers of his generation, with a host of students who have gone on to distinguished professional careers as soloists, section leaders and orchestral players in addition to being an extraordinary cellist himself, will play music by Bach, Handel, Haydn, Debussy, Śenderovas, Drubich etc.
Cellist Evgeny Tonkha, his former student will join Professor Geringas for several pieces of music for two cellos including one of the most beautiful slow movements Handel ever wrote.
It will be something very special.
Saturday, October 25, 2014 from 6:45 PM to 10:45 PM (PDT)
Frankel Hall
9601 Oak Pass Rd
Beverly Hills, CA 90210
MOZART ON A TENNIS COURT // DEC 14, 2013
Enjoy an afternoon of feasting for all of your senses. The music of Vivaldi, Mozart and Drubich will serenade you as you take in the gorgeous scenery, delight your pallete with exotic wines and feast your eyes on gorgeous pieces of art. Uniquely combining, world class musicians, artists and wines, this event will surely appeal to your inner artist.
Saturday, December 14, 2013 from 3:00 PM to 9:00 PM (PST)
Paula Hochhalter's Concert Venue
5210 Collier Pl
Woodland Hills
Los Angeles, CA 91364
K17 Events